To get to know the creator of this site better go to my personal website.
To e-mail me with any false information that I may have on this site, or to just be freindly please feel free to just click on the link below.


Functions that I've added to this site.
Last updated on

View My Guestbook
Sign My Guestbook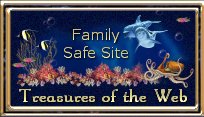 Awards this site has won.



These are all the webrings this site is currently a part of.
The Comic Book Fanatic SiteRing

This site owned by
Peter Malone
SiteRing by Bravenet.com
The World Celebrities Web Ring
SiteRing by Bravenet.com
SiteRing by Bravenet.com